Helping Families Eat
Meet: Mayan families of San Juan La Laguna and San Pedro La Laguna, Sololá, Guatemala
Need for supplemental food assistance: When adults are regularly only getting 50% of needed daily calories, disabled family members are often fed even less. Centro Maya Project's food assistance program began by providing monthly food basics to three families who had children with significant disabilities.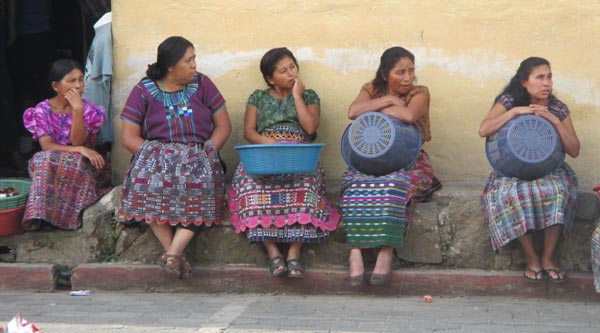 How the food assistance program works: One Sunday a month, full or partial food allotments (depending on family size) of beans, corn, rice, protein-enriched cereal, salt, oil, laundry soap and toothpaste, as well as vegetables grown in the community garden, are distributed to families. After a 2012 study by a volunteer Australian dietician found nutritional deficiencies in the population, powdered milk was added to the allotments, incorporating World Health Organization guidelines.
Children's vitamins: Vitamins are part of the allotment when possible. Since vitamins are heavy and must be transported from the U.S., the limited supply is distributed to children 10 and younger who are growing the most. Centro Maya Project is grateful to Blessings International, which provides low-cost, high-quality vitamins for distribution.
Current families served: The food assistance program has grown from the initial three families who had children with significant disabilities to 29 families. It now serves families with grandparents raising grandchildren and others who need help.
Donate:
$50 a month supplements the food supply for a family of 5-8; $600 supports the family for one year.