Connecting People with Lifesaving Health Care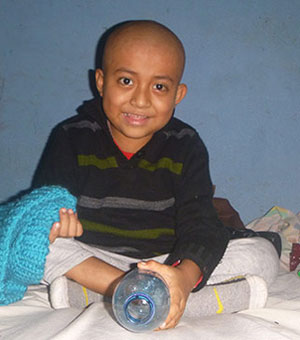 Meet Roberto!
An active child suddenly ill: One morning, when seven-year-old Roberto did not get up for breakfast, his mother found him in his bed with bloodied sheets. Immediately his family carried him to a clinic, then another, then to the National Hospital of Sololá.
High-quality care in Guatemala City: After a diagnosis of Lymphoblastic Leukemia Aguda, he received three months of chemotherapy at the National Pediatric Oncology Hospital (UNOP), a family member with him at all times. Centro Maya Project paid all of Roberto's hospital expenses as well as travel and food expenses for his family. During his hospital stay, Roberto began to gain weight, his color improved, and he began smiling again.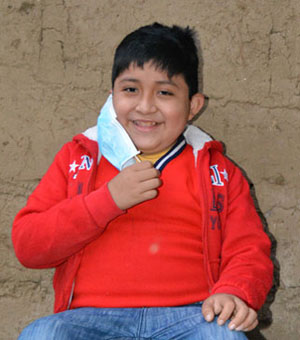 Remission and school: Roberto's leukemia is in remission! Although he goes to Guatemala City twice a month for evaluation, he is back in school and enjoys playing with his brother and friends. Face masks help protect him from contagious illnesses, but his family and friends can see his eyes sparkle once more.
Donate: A donation of any amount can be applied to medical needs.
---
Meet Yessica!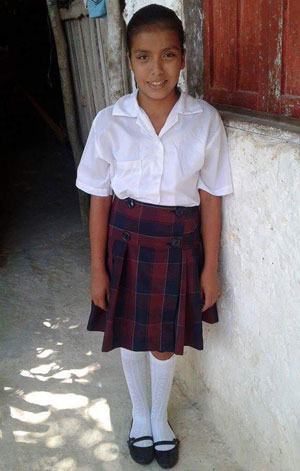 Experimental surgery broadcast on television: Our involvement with Yessica began in 2005, when two-year-old Yessica became lethargic, lacking the stamina to play. After a referral to UNICAR, the Guatemalan Heart Institute in Guatemala City, she was scheduled for experimental surgery to close an artery. Her surgery was taped and broadcast on Guatemalan television.
Ten years of follow-up care: For ten years, Yessica returned to UNICAR for annual follow-up exams and tests. Of the group of children who had this surgery, Yessica was fortunate in that she did not require another surgery. Instead, surgeon Dr. Gaitán found that her recuperation was complete without complications. During these ten years, Centro Maya Project paid for transportation costs, all necessary tests, blood transfusions during surgery, medications, and food and lodging for the family in Guatemala City, complementing the pro bono surgery she received.
Grateful for care and support: Yessica, her family, and her community are grateful for the care of amazing doctors and staff at UNICAR and the support that Centro Maya Project provided to give Yessica a future.
Donate: A donation of any amount can be applied to medical needs.
---
Meet: Santos!
Losing his vision meant losing his job: Santos was a tour guide who began suffering from severe headaches and watery, dripping eyes. Believing that he was dying from a brain tumor, he did not seek help. As he lost more and more of his sight, he also lost his job and needed food assistance to feed his family.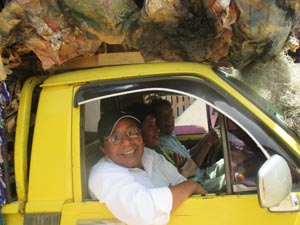 Medical care: Volunteers from Centro Maya Project made appointments in Guatemala City and accompanied Santos to these appointments where he was diagnosed with glaucoma. Accompanied by a volunteer, he continues to visit his ophthalmologist in Guatemala City twice a year for updated prescriptions.
Happy results: With medication and photo-grey glasses provided by Centro Maya Project, Santos' sight has improved to the point that he is able to work again. When he got his job back, he asked to be removed from the food assistance program, saying, "We have enough. We don't need to be part of the project." These days, Santos has an extra room that he built on his home to rent out to tourists for extra income.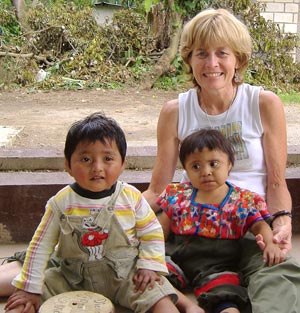 Integrity: "He was the first one who came to me and recognized that there were families with greater need. It speaks to the character of Santos and his wife, Juana," says Jeanne Nakamaru, volunteer project director, Centro Maya Project.
Donate: $30 pays for medical accompaniment for one patient and one volunteer to travel to Guatemala City for a medical appointment; this includes bus and boat travel and a simple lunch.